We care about you, our pilots, and your safety. That is why we are now giving you an opportunity to trade in your old reserve and get a substantial discount on a new one.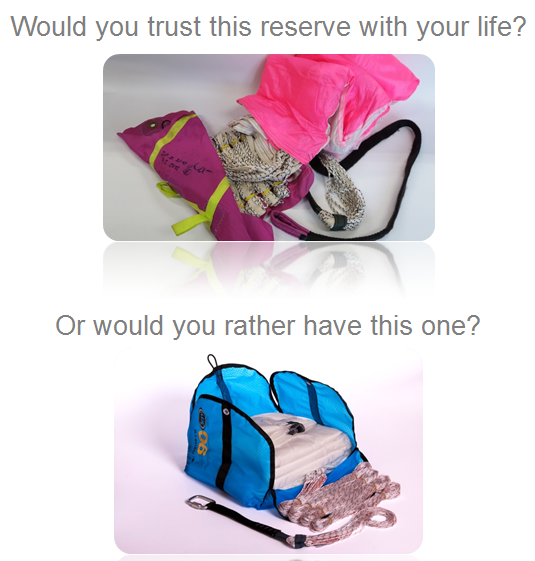 To get the discount:
Contact your local dealer, or Sky paragliders directly.
Bring in your old reserve (it can be any brand) – you, together with our dealer will cut the lines to make sure, that it will never be used as a reserve anymore. Our dealer will send us a photo of this destroyed reserve. If you want you can then take the old reserve and use it as a sunshade, for example :)
Choose your new reserve
Get 50 Euro, or more discount of the usual price.
Fly safe, Fly far!
Do you need more informations? Contact us via email info@sky-cz.com